Biotechnology solutions
Nature's products for nature
BIO ENZYMATICS and PROBIOTICS products offer ecological cleaning solutions for professionals that respect both people and the environment.
These are 100% natural proteins with extraordinary
extraordinary catalytic properties.
Enzymes allow certain chemical reactions to be broken down more quickly. Enzymes are therefore a positive ingredient that disintegrates dirt particles into micro residues.

Probiotics are useful bacteria for humans and
for humans and animals.
Thanks to a spectacular biotechnological development, they can now be used for safe, effective and efficient cleaning products.
Action of the enzyme and the bacteria
Enzymes act on organic matter to break it down into smaller molecules.
These molecules, suspended in the water, are easily eliminated.
This means that loaded wastewater can be treated more treated more effectively.
When bacteria are added to the medium, theywill feed on the organic compounds degraded by the enzymes.
As they grow, these micro-organisms will secrete enzymes, which leads to a more efficient treatment.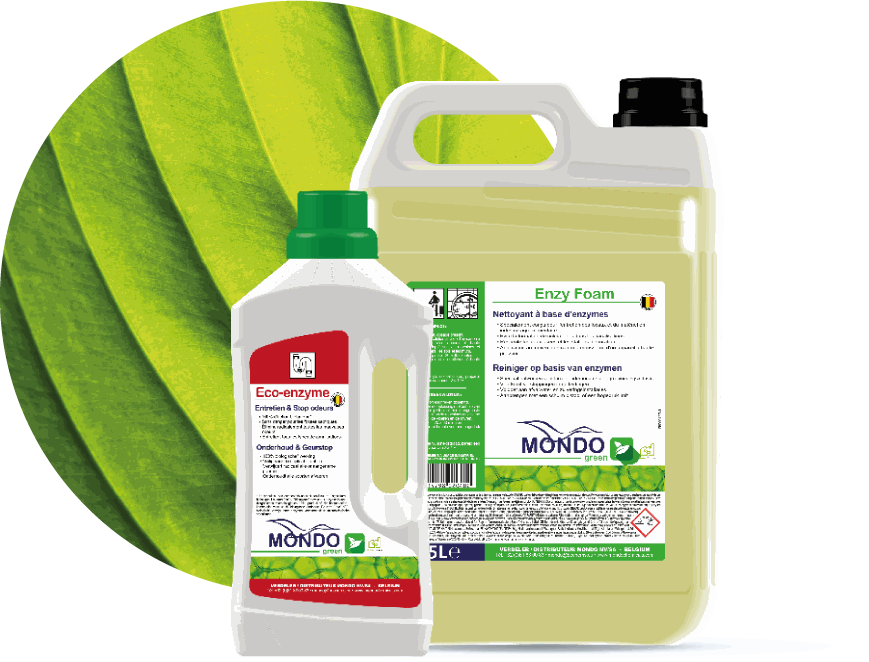 MONDO offers a wide range of products
organic, natural and probiotic products for professionals.
See the full range.
Your benefits
In contrast to conventional chemical products, bioenzymatic and probiotic products limit the dangers to humans and their environment.

Respect for people
& the environment
Suitable for all
all areas of activity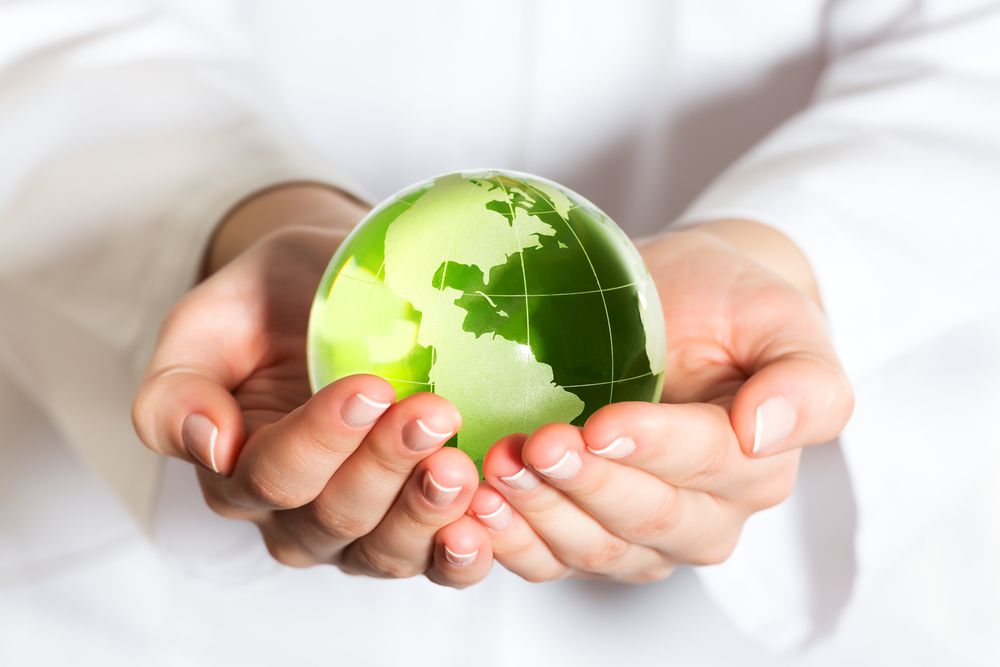 Professional cleaning
Safe for equipment and surfaces compared to corrosive chemicals.


Extended life of industrial and professional equipment. .

More environmentally friendlyt

Easy to use with guaranteed efficiency and productivity

But that's not all...
Enzymes allow for significant water savings both upstream and downstream of professional maintenance operations; they therefore optimise the quality of waste.