Enzymatic solutions
What if we prioritised products from natural sources ?
We can also reduce our carbon footprint by using greener detergent solutions, such as ones made from enzymes.
Enzymes are 100% natural proteins with extraordinary catalytic properties. Their role is to break down organic waste into water-soluble fragments. This means they can replace some of the conventional components we normally use.

Enzymes are produced by bactera,yeasts and fungi. They are manufactured using fermentation and are not alive. However, they are 100 % renewable and biodegradable.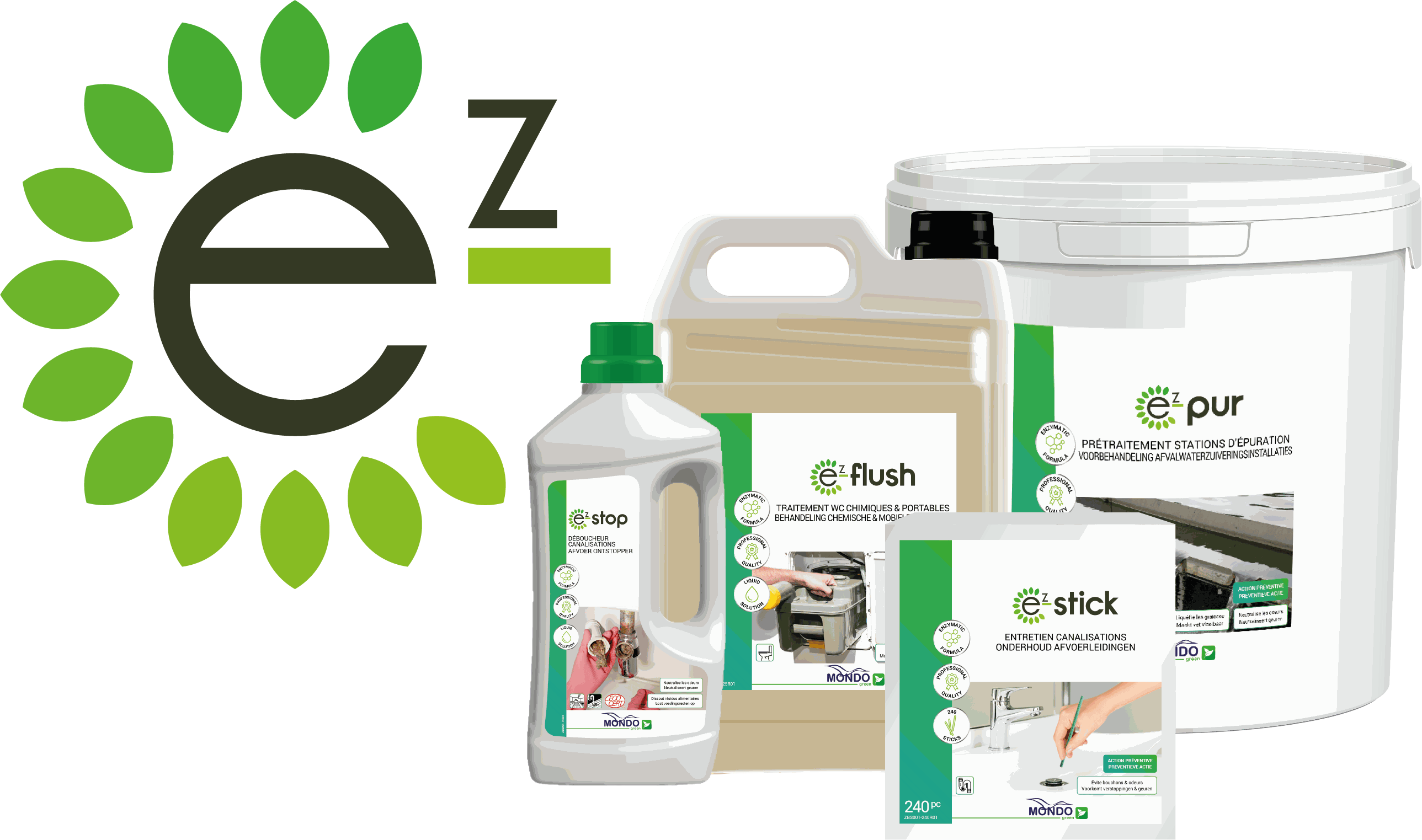 Enzymes,
powerful cleaning agents
Working together with a specialist biotechnology laboratory: R&O Lab, has worked with us to develop our new enzyme-based range of cleaning products : the eZ range.
It is unique because of the choice of enzymes, which undeniably increases the effectiveness of our eZ range.
The eZ range allows for targeted solutions depending on what you want to treat : rainwater, lakes, ponds, grease traps, septic tanks, pipelines, compost, roofs, etc.
See the Green range.
Download the flyer (pdf)
Your benefits
Unlike conventinal chemical products, bio-enzymatic products reduce the risks to people and the environment.

Without risk for the material
& surfaces
Respects the user
& l'environment